Aphrodite Laquer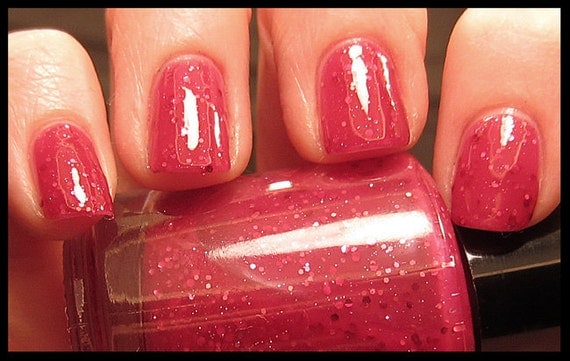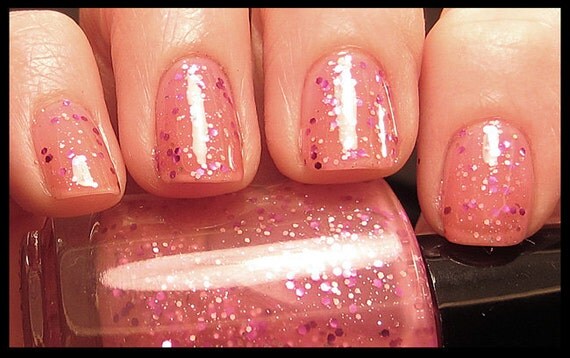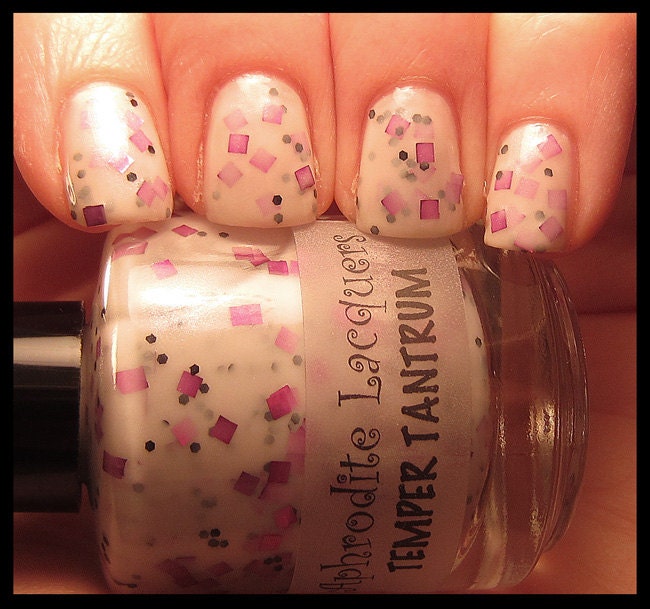 Whimsical Ideas by Pam
$10 a bottle
photo:
http://xoxo-jen.blogspot.com
photo:
http://xoxo-jen.blogspot.com
photo:
http://xoxo-jen.blogspot.com
photo:
http://xoxo-jen.blogspot.com
Honey Rainbow
$10-$5 a bottle

Llarowe
Making Indie Polish from around the world available to the general public
Candeo (photo: Let Them Have Polish)
I wanted to share my latest obsession with Indie Nail Polishes. Indie polish makers are those who "franken" (mix existing polishes) or create their own polishes from scratch. There are some real talented gals out there. I say gals because all the indie polish makers I have come across have been female. After experimenting with making my own indie polish at home, I quickly realized it was a complete fail and I should leave the frakening to the experts.
If you are not familiar with one of the original indie polish trail blazers from NY by the name of Lynnderella (
obscure blog
), you can see some of her amazing creations here:
Color Guide
Lynnderella eBay Store
Steffels swatches
I started researching where to purchase Lynderella polishes only to find out they are fetching over $100 a bottle on eBay. I was shocked to see a few bottles sell between $600-$800! (There are insane people out there, apparently!) Upon further research, I got sucked into what can only be dubbed as the soap opera of the indie polish world. (Doesn't it sound so dramatic? And aren't you intrigued?) If you have time to waste like I did, this and this was cause for some entertainment.
Being a big manicure DIY'er, I quickly became a fan of Indie Polishes and just as quickly lost my interest in Lynnderella when she basically stated she was too cool to be labeled "indie." Sorry girlfriend, I know you're laughing to the bank, but you ain't no Loreal or OPI.
Here are some of the favorites I have been eyeing. Some of which I will be buying as a treat from Mr. Granola, because quitting shopping cold turkey can be so hard and he appreciates my 22 days of effort so far! I'm 1/3 of the way there and hope to keep going strong.
Look out for reviews and features of my Indie Polish purchases as I find ways to kill time (instead of working out) during my 60 day shopping diet.